Domestic Sister City / Domestic Exchange
International Sister City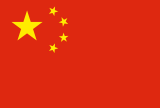 Nanning, China
Date of sisterhood ties

April 18, 2005
Location

Guangxi Zhuang Autonomous Region, China (200 km north of the Vietnamese border)
Population

7,900,000
Area

22,293 ㎢
Website
City features
Holy city of the Guangxi Zhuang Autonomous Region
The administrative, economic, and cultural center of Guangxi Province
Population composition: There are 35 ethnic groups, including the Zhuang, Han Chinese, Yao, Hui, Miao, Dong, and Manchu residing in the area, but most of these minorities are urbanized and indistinguishable from the Han Chinese, so there is little tension among ethnic groups
Important trade city: It is 160 km away from the border with Vietnam, and a trading center between China and Southeast Asia.
Main tourist attractions and festivals
Tongling Grand Canyon : Tongling Grand Canyon is the greenest canyon in China, and has the largest waterfall in Asia, with a height of 168 m and a width of 30 m
Nanning International Folk Song Festival : This is a traditional folk song festival of Nanning Zhuang ethnic groups where art troupes from 20 countries, including Vietnam, Thailand, Cambodia, Singapore, and the Philippines, participate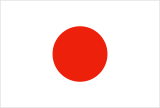 Shirahama, Japan
Date of sisterhood ties

June 30, 2009
Location

1600 Shirahama-cho, Nishimuro District, Wakayama Prefecture, Japan
Population

20,755
Area

351 ㎢
City features
It is a hot spring city with a history of 1,300 years, and is a coastal city famous for its white sandy beaches.
Though it is a tourist and leisure area, the night entertainment establishments are not exposed, so it is suitable as a family destination with children.
There are magnificent scenic sites created by the sea, such as Sandanbeki, Senjojiki, and Engetsuto. There are recreational facilities, such as Adventure World and Hamabranka, and a leisure area where visitors can enjoy water sports, golf, and tennis.
Main tourist attractions and festivals
Shirahama Beach : A 640 m-long white sandy beach, pure white and soft quartz sand containing 90% silicic acid; its sister beach is Waikiki Beach in Hawaii.
Engetsuto : The symbol of Shirahama, 130 m north-south, 35 m east-west, and 25 m in height, is called Engetsuto (圓月島) because a cave is drilled in the center of the island in the shape of a round moon.
Adventure World : A comprehensive theme park, including Panda Land, Marine World, Safari World, Amusement Park, Penguin, Kingdom, Enjoy World, Sea Animals, Green Meeting Square, etc
Major Tourist Attractions and Festivals

Beach opening event: The earliest opening in Honshu (Hula Dance Competition, etc.)
Nanki Shirahama Sea Festival: Events using Shirahama (beach) and the sea.
Shirahama Fireworks Festival: Harmony of fire and sound.
Shirahama Odori (dance): Free participation, Shirahama Dance Competition.
Shirahama Fireworks Competition: Fireworks of various shapes are continuously presented.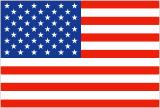 Burlington, North Carolina, USA
Date of sisterhood ties

July 26, 2011
Location

Located between Alamance Country and Guilford County, North Carolina
Population

53,748
Area

55.3 ㎢
Website
City features
Population composition: There is a mixture of various races, but among them, the percentage of Caucasians (66.27%) is the highest.
Transportation: Amtrak's Carolanian and Piedmont trains connect New York, Philadelphia, Baltimore, Washington, and Richmond
Education

19 public schools (10 elementary school, 3 middle schools, 5 high schools, 1 other)
4 private schools and Elon University are 5 minutes away (Elon University is emerging as an excellent educational institution through educational innovation)

Economy

The HQ of LabCorp (biotechnology-related research and development company) is located here.
Honda Motors subsidiary announced its reLocation to Burlington.

Culture and Arts

DentZel Zoo's merry-go-round is a symbol of the city.
Canoe and water competition center, History Museum, and Textile Museum